There are an abundance of golf courses within a short drive from the Speedwell Forge Bed & Breakfast
Iron Valley golf Club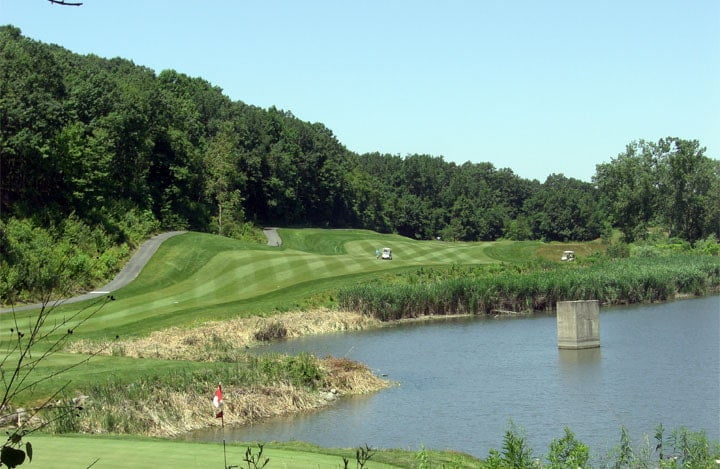 Iron Valley Golf Club opened in the spring of 2000 and lies on a large 352 acre tract of land that has historical significance dating back to the late 1700′s. The golf course was designed by the world renowned architect, P.B. Dye, and offers natural terrain, expansive vistas, and extreme elevation changes. Iron Valley Golf Club provides a genuinely great test of golf.
Caddy Shack Manheim
20 hole beautifully landscaped mini golf course located in Manheim, Lancaster County. Mini golf opens at 11 am, and for those who like to play later in the day, we recommend you start at least one and a half hours prior to closing time.
Overlook Golf Course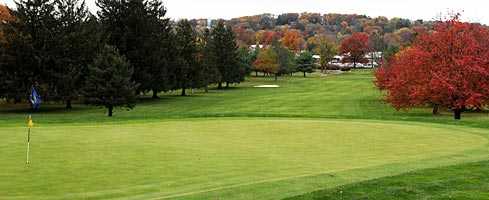 Overlook Golf Course presents golf in its purest form. Located just minutes north of Lancaster on Highway 501, Overlook Golf Course is truly a diamond in the rough. The course is in better shape than it ever has been, and we invite you to come and experience Lancaster County's favorite golf course. Overlook has been voted #1 golf course in Lancaster County by local players 12 years running.
Fox Chase Golf Course
A public course that "provides a country club facility available to the public golfer." Excellent course conditions, quick rounds, outstanding customer service and one of the best practice facilities in the county. An enforced dress code along with a fully stocked pro shop and large practice area, gives the serious golfer a place to call home and register their handicap.
Royal Oaks Golf Course
Royal Oaks is graced by the natural beauty of the Lebanon Valley and has become one of Central Pennsylvania's most prestigious golf courses.
The Ron Forse-Design, 18-hole championship golf course challenges players of all skill levels with five sets of tees and a variety of play. Dramatic views, lush fairways and pristine emerald greens offer an unforgettable golf experience.